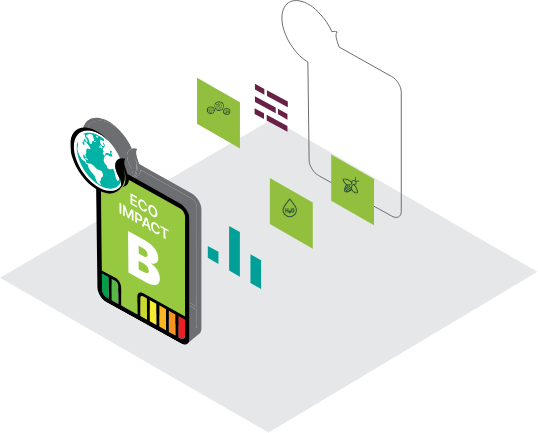 Foundation Earth certifies the eco-impact of your food product
Spotted a product with the Foundation Earth label? It's certified! Pick it up, flip it over and hop online to view that certificate in full.
Foundation Earth Front-of-Pack Score
Simple A+ (great) to G (not good) rating, pick the best in a flash.
Flip it over to learn more.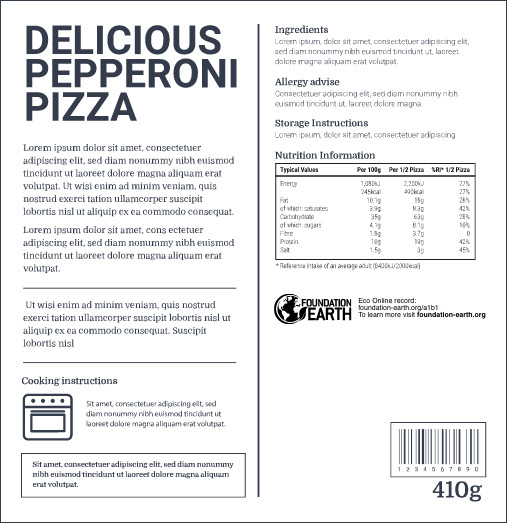 See the link to our website where you can find out all about the sustainability of the product.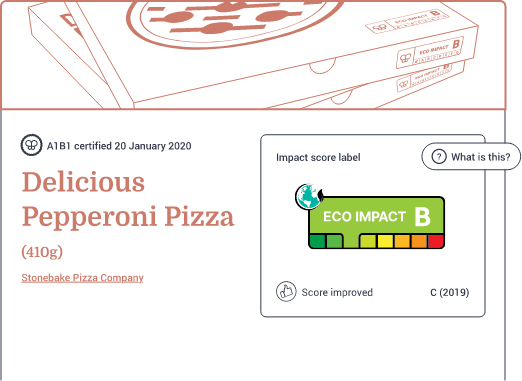 Check the name, check the photo, right product?
You're in the right place, nice typing!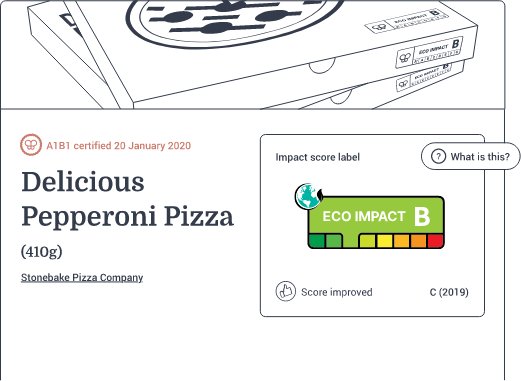 Still certified?
A Foundation Earth certificate lasts 12 months, we'll point you in the right direction if there is a newer one.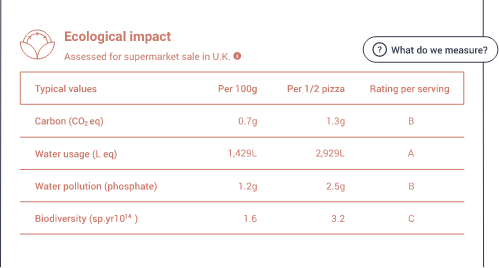 Check out how the product grades overall, and on each of our 4 measures: Carbon, Water Usage, Water Pollution, and Biodiversity.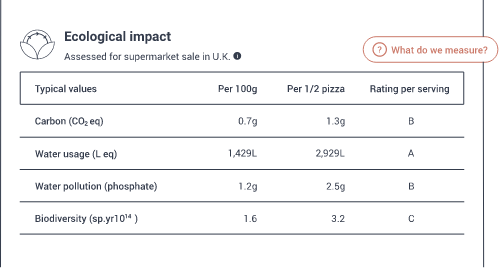 Puzzled by Eutrophication? Don't be!
Click these links to learn more.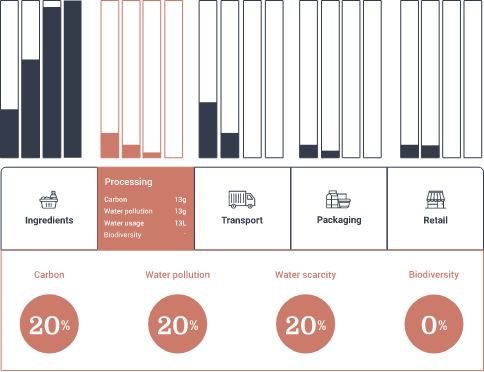 Learn more about the product's impact over the various stages – from farm to supermarket shelf.
Check out what a real certificate looks like!